Welcome To
Harding Middle School
4801 Golf Street NE Cedar Rapids, Iowa 52402 | 319-558-2254
A message from our principal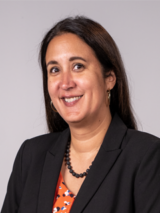 Welcome to Harding Middle School, home of the Chargers! I am proud to serve as the Interim Principal and work with the caring and hardworking staff to ensure your student's success.
Harding has a rich history of academic excellence and embraces the diversity and uniqueness of all our students. We work to create a safe and supportive learning environment so that students and staff have a strong Sense of Belonging. Beyond rigorous academic options, students also have the opportunity to participate in a number of activities ranging from athletics to fine arts to clubs like the African American Awareness Group. We hope to help each student become the best version of themselves and be Future Ready!
We are all working together to do the best by your student. Please reach out if there is anything that we can do to support you.
In Service,
Jessica Johnson
Interim Principal